Man, I have not posted here for a long loooooooooong time. Sorry about that guys over at Evomo, Bryan and Sedrik. So since my last post, I've been to a handfull of races including the Fontana races, Sea Otter (awesome), Firestone, and the Fontucky National race.
So in this blog I'll have some pics of my experience at Sea Otter (although they're a little late). I've been having some trouble this year with results due to crashes and screwups. I just think that's because I don't really ride that often, but that's all about to change. Tomorrow is my last day of school, June 12th, and 11th grade has been one hell of a tough year.
It's consumed most of my cycling time, but I've promised my body that I will train this summer in both cross country for fitness and downhill for skill.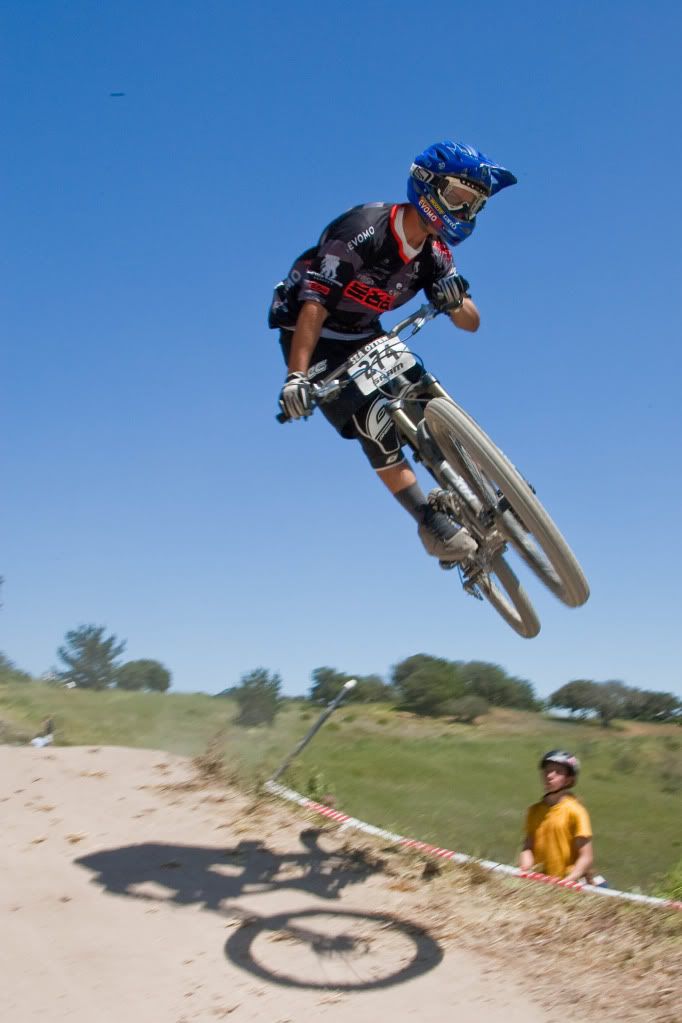 That's pretty much the meat of it. Other than that, I bought a new YZ250F that I'm really happy with, so riding moto will sharpen my DH skills and give me better endurance.
So this summer is all about physical fitness. I won't be racing downhill for a while because my dad recently got laid off
so money's tight. Stupid economy. Anyway, this is a shout out from SoCal.